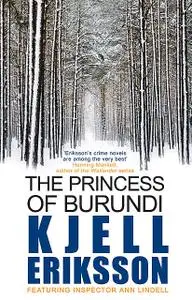 «The Princess of Burundi» by Kjell Eriksson
English | EPUB | 1.6 MB
Winner of the Swedish Crime Academy Award for Best Crime Novel
'But he took out all the Princesses and beheaded them. I don't get it.'
'The Princesses?'
'That's the name of the fish. The Princess of Burundi'
When the mutilated body of tropical fish collector John Jonsson is discovered in Uppsala the police are baffled — he may not have been a saint, but who would want to kill him, and in such a brutal way?
Inspector Ann Lindell is convinced that the killer has been swiftly identified, but then doubts begin to creep in: what if she's wrong? As increasingly sinister events begin to unfold, and Jonsson's family get further involved, Lindell and her team must unravel the complex clues and stop the killer before it's too late …
Kjell Eriksson is already an international sensation — it's time for you to see why.
Translated by Let the Right One In's Ebba Segerberg