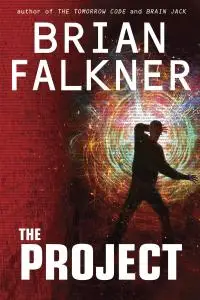 The Project
by Brian Falkner
English | EPUB | 2.3 MB
Brian Falkner delivers in this sci-fi thriller with a Da Vinci Code twist!
It begins with a book.
The most boring book in the world. A book so boring no one could ever read it—the perfect place to hide a dangerous secret.
When best friends Luke and Tommy volunteer to help move books from their library's basement to higher ground during a quick-rising flood, they discover the only surviving copy of the world's most boring book: Leonardo's River, lost for over a hundred years. Mysteriously connected to Leonardo da Vinci, the book is worth millions, so Luke and Tommy return that night to steal it. Unfortunately, they're not the only ones with that plan. . . .
Brian Falkner, author of The Assault, Brain Jack, and The Tomorrow Code, weaves another page-turning thriller full of heart-pounding action–this time, with a secret from Leonardo da Vinci that could determine the fate of history.
Hand this to a reluctant boy reader or any reader who loves action and mystery.
"Falkner delivers a thriller that melds humor, danger and history. . . . The result is an entertaining mystery with plenty of enjoyable twists and turns." —Publishers Weekly
"[The Project] reads like an action movie, with plenty of chases, explosions, and by-a-hair escapes." —School Library Journal
From the Hardcover edition.