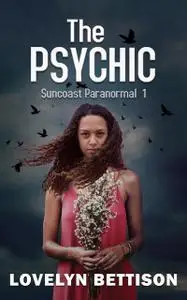 «The Psychic» by Lovelyn Bettison
English | EPUB | 0.3 MB
A reluctant psychic. A family secret. A ghost who demands to be heard.Cheryl is a tarot card reader struggling to get by. When a handsome client asks her to get rid of the ghosts terrorizing his home, she writes him off at first. But he persists, so she takes the job.
Hoping it will be easy money, she shows up at his house with some sage and her tarot cards. But his case isn't that simple. She could've never predicted that his house really is haunted by malicious ghosts with life or death secrets.
Pulled into a web of deception and revenge, Cheryl must find out the truth to put the spirits to rest. Little does she know that helping them will complicate her own life in ways she could never imagine.
Will she be able to help her client get rid of the ghosts haunting him? Follow Cheryl down a winding road of paranormal events that will change the course of her life.
The Psychic is a prequel to the Suncoast Paranormal Series and is perfect for fans of Ghost Whisperer and Medium
Scroll up to get your copy today!