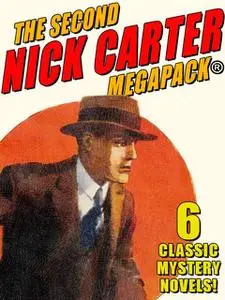 «The Second Nick Carter MEGAPACK» by Nicholas Carter
English | EPUB | 1.2 MB
This volume of the best-selling MEGAPACK series presents 5 classic Nick Carter stories. Included are:
The Man Without a ConscienceThe Crime of the French Café Nick Carter's Ghost StoryThe Mystery of St. Agnes HospitalSnarled IdentitiesA Broken Bond
If you enjoy this ebook, check out the more than 400 more titles in the MEGAPADCK® series, showcasing huge collections of science fiction, mystery, adventure, ghost stories—and much, much more. Search your favorite ebook stores for "Wildside Press MEGAPACK" to see all the available titles.