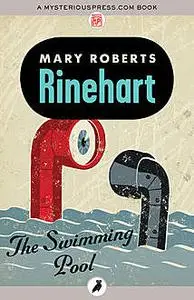 «The Swimming Pool» by Mary Roberts Rinehart
English | EPUB | 0.6 MB
In a crumbling mansion, two sisters hide from the world, afraid for their lives.
The Birches was one of the grand mansions of the 1920s, with a ballroom, tennis courts, and, of course, a swimming pool. But after the crash of '29, when Lois and Judith's father killed himself to escape his debts, the family turned the summer home into a fulltime retreat from the world. Decades later, Judith is the queen of New York society, a fast-living beauty whose nerves are beginning to fray, while Lois still lives in the dilapidated old mansion, writing mystery novels to pay the bills. She is about to encounter a mystery of her own.
To stave off a nervous breakdown, Judith moves in with her kid sister. Terrified of an unnamed threat, she nails her windows shut and locks the door. Soon, a woman is found dead in the pool — a stranger who bears a shocking resemblance to Judith. In a family with a history of tragedy, a chilling new chapter is about to be written.