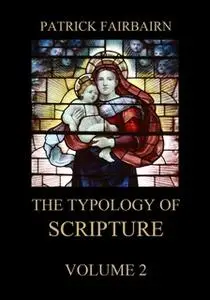 «The Typology of Scripture, Volume 2» by Patrick Fairbairn
English | ISBN: 9783849650667 | EPUB | 0.6 MB
There are few topics connected with Biblical interpretation, which seem to be more in need of re-investigation. The old opinions have gone out of vogue, without being replaced by any better, or indeed by any other system, so that the whole subject has been long in a most unsettled state. This would be no great evil if typology were merely a matter of curious speculation; but embracing as it does some of the most difficult and interesting questions of interpretation, its perversion or neglect cannot fail to be attended by the most pernicious consequences. Under these impressions, which have long been forming, in this book the difficulties of the subject are distinctly recognized and fairly appreciated. The author is acquainted with the history of his subject. He does not come to the discussion of it, with a few ex parte notions gathered from some recent writer. He knows not only where the difficulty lies, but what attempts have heretofore been made for its removal.
This is volume two out of two.