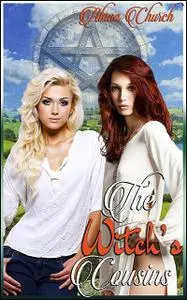 «The Witch's Cousins» by Alana Church
English | EPUB | 0.2 MB
Against the odds, Claire has brought her son and daughter into the coven. However, the malevolent force of the Dark One is still stalking them, consumed with hatred.
Claire knows that their time of peace is only a respite, for the evil which was averted once will take shape and grow again.
Against this backdrop John Chamberlain races to seal the ritual with the remaining members of the coven. But Agatha and Hilda Chamberlain each have their own needs and desires, and John must learn how to properly please each of his two beautiful cousins. In the background, Susanna fights against her own jealousy and tries to reach a balance, her desires warring against her need to have John for her own.
Lastly, two new characters enter our story. What roles will Steven Johnson and Calvin Grant play? And how will the they all come together to tell the story of The Witch's Cousins?