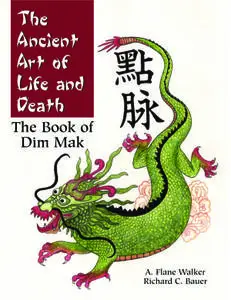 A. Flane Walker, Richard C. Bauer - The Ancient Art Of Life And Death: The Book of Dim-Mak
Paladin Press | 2002 | ISBN: 1581605749 | English | 223 pages | PDF | 3.06 MB
Contrary to popular myth, the original purpose of dim mak was not the training of assassins. It was an intensive study of the medical arts that incorporated the martial arts, and its ultimate goal was to heal, not to destroy. True to the intent of the ancient Chinese masters, here is an undiluted, holistic study of dim mak as both a martial and a healing art. Included are a historical overview of dim mak and Traditional Chinese Medicine, discussions of the physiological mechanism and medical risks of acupoint strikes, an indepth introduction to the classical 36 Chamber training program traditionally used to teach dim mak; detailed analyses of the medical and martial applications of each of the acupoints on the 12 main meridians, complete with detailed diagrams outlining each meridian system and its acupoint locations; and an introduction to herbal pharmacology, which was an integral part of traditional dim mak training. Appendices serve as quick reference guides to the activation method and results of selected point strikes.