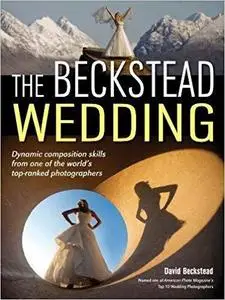 The Beckstead Wedding: Dynamic Composition Skills From One of the World's Top-Ranked Photographers by David Beckstead
English | February 17, 2015 | ISBN: 1608958353 | 128 pages | AZW3 | 10 Mb
American Photo magazine named David Beckstead one of the Top Ten Wedding Photographers in the World. He's an industry leader with a reputation for quality work and giving back to the industry. In this book, readers will get a behind-the-scenes look at Beckstead's unique, stylized wedding images, learning the tips, tricks and insights that have thrust him into the wedding industry's spotlight. From straight talk about camera work (exposure settings, lens selection, camera angle, and more) to lighting (indoors and outdoors, working in an array of conditions), to composition (using color, visual shapes, leading lines, contrast, and more), Beckstead shows readers how to maximize their skills while learning to see and create more stylized photographs, avoid pitfalls, cultivate a distinctive look, and create high-impact photographs that will send waves of excitement to prospective clients who know what they want and are willing to go the distance (financially and geographically) to get it.