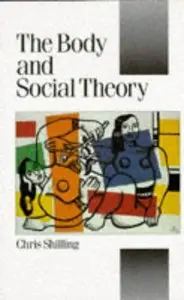 The Body and Social Theory
Sage Publications Ltd | August 17, 1993 | ISBN-10: 0803985851 | 240 pages | PDF | 1 MB
This clear, critical analysis of the new sociological literature on the body provides an introduction to the most important traditions of thought which have informed social theories of human embodiment.In recent years, contemporary societies have been characterized by a heightened attention to the body, expressed in the changing relation of individual identity to health, sexuality and bodily image. Developments in arenas as diverse as diet, genetic engineering, reproductive technologies, plastic surgery and sports science have made the body increasingly a site of social alternatives and individual choices. The rise of the body in consumer culture as a bearer of symbolic value has been reflected in the emergence of embodiment as a fundamental issue in sociology and related disciplines.