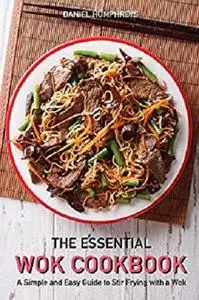 The Essential Wok Cookbook: A Simple and Easy Guide to Stir Frying with a Wok by Daniel Humphreys
English | January 22, 2019 | ASIN: B07N19B4GP | 68 pages | AZW3 | 3.17 MB
If you have always want to learn what cooking with a wok is all about, then this is the ultimate cookbook for you.
Inside of this essential wok cookbook, you will discover how to best use a wok to make traditional Asian recipes for you and your family. This book contains over 25 of the most delicious wok recipes that you will enjoy. You will also discover how easy it is to cook with a wok and never feel the need to order takeout again.
So, what are you waiting for?
Grab this book and start cooking with your wok today!