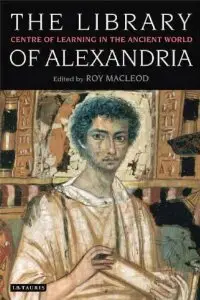 Roy MacLeod, "The Library of Alexandria: Centre of Learning in the Ancient World, Revised Edition"
Publisher: I. B. Tauris | ISBN 10: 1850435944 | 2004 | PDF | 208 pages | 12.8 MB
The Library of Alexandria was one of the greatest cultural adornments of the late ancient world, containing thousands of scrolls of Greek, Hebrew and Mesopotamian literature and art and artifacts of ancient Egypt. This book demonstrates that Alexandria became–through the contemporary reputation of its library–a point of confluence for Greek, Roman, Jewish and Syrian culture that drew scholars and statesmen from throughout the ancient world. It also explores the histories of Alexander the Great and of Alexandria itself, the greatest city of the ancient world. This new paperback edition offers general readers an accessible introduction to the history of this magnificent yet still mysterious institution from the time of its foundation up to its tragic destruction.