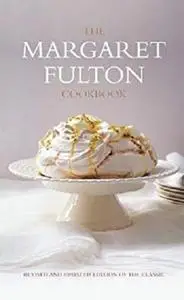 The Margaret Fulton Cookbook by Margaret Fulton
ISBN: 1740664523 | 320 pages | EPUB | October 1, 2006 | English | 4.19 Mb
More than anyone else, Margaret Fulton has been credited as the woman who taught Australians how to cook. Hundreds of thousands of readers have discovered that it is not only Margaret Fulton's ability to cook, but her talent in imparting her technique and knowledge to others that makes her such a trusted and authoritative kitchen companion. This new edition of the Margaret Fulton Cookbook is a completely updated reissue of her classic cookbook, first published in 1968. With a smart contemporary design and all new food photographs taken by renowned photographer Geoff Lung, the book is set to reach a new generation of readers and cooks. The book contains chapters that deal with fish, poultry, meat, vegetables, soups, salads, pasta and rice, desserts and cakes. Both the beginner and the gourmet cook will find recipes especially marked for them: all recipes have been coded according to their degree of difficulty involved and the time it takes to cook the dishes.There are useful cookery hints on every page and line illustrations will lead readers step by step through techniques.
Feel Free to contact me for book requests, informations or feedbacks.
Without You And Your Support We Can't Continue
Thanks For Buying Premium From My Links For Support