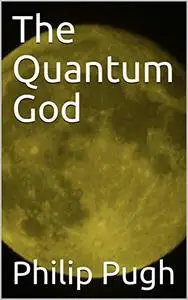 The Quantum God by Philip Pugh
English | 2020 | ISBN: N/A | ASIN: B08BR2JCFG | 225 pages | EPUB | 0.28 Mb
The Quantum God is the story of a man's attempt to make sense of the world and universe around him. Being neurodivergent he is blessed with the skills to help him in his quest but some deficiencies that make it harder. A former teacher describes him as a big, powerful bird who is carrying a heavy weight and sometimes his wings overcome the weight and at other times the weight dominates the wings.
He makes a major life decision at the age of 19 that has consequences that are far-reaching. A major theme of the Quantum God is how a minor change can completely change not just the life of a single person but the whole of humanity. This is known by some people as the "butterfly" effect. That particular theme is based on the concept of my own life where I made the opposite decision that Paul did and I speculate on what might have happened if I had chosen otherwise.
Feel Free to contact me for book requests, informations or feedbacks.
Without You And Your Support We Can't Continue
Thanks For Buying Premium From My Links For Support