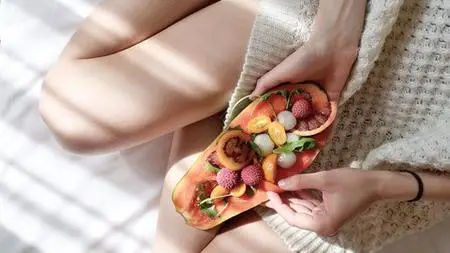 The Wright Detox For Cancer
Last updated 2/2022
MP4 | Video: h264, 1280x720 | Audio: AAC, 44.1 KHz
Language: English | Size: 862.36 MB | Duration: 0h 57m
Diana Wright: CEO/Owner - Cancer Survivor - Author - Film Producer - Speaker
What you'll learn
Define detoxing and explain why it is important for cancer patients.
Understand the different types of toxins and how to target them.
Learn how to detox from viruses, bacteria, parasites, and for cancer.
Identify how to detox different parts of your body.
Requirements
There are no prerequisites for this course.
Description
Welcome to The Wright Detox Course for Cancer! In this course you will learn:The definition of detoxing and explain why it is important.Understand the different types of toxins and how to target them.Learn how to detox from viruses, bacteria, parasites, and cancer.Identify how to detox different parts of your body.I created this course to spread the word that there are always options available and no one should lose hope, no matter who tells them that there is none. I hope the information provided gives you a wealth of knowledge for detoxing yourself or helping others detox. This course is ideal as a starting point for those with advanced diseases such as cancer or anyone experiencing the symptoms of toxins. Detoxification must be done first before any other layer of disease or issue can be addressed. I am passing onto you so that people across the nation and around the world can benefit from my years of research and experience with cancer and advanced diseases. Since opening Divine Health Holistic Spa in 2020, despite shutdowns due to the pandemic, I've served over 100 clients in my alternative health clinic to a better health path.I want to thank you for considering this program. I have been in the healthcare field for 40 years, first as a Registered Nurse and more recently a board-certified naturopathic doctor. I have an internationally-acclaimed, award-winning documentary called The Unbelievable Plight of Mrs. Wright that you can watch to hear my full story but here is a brief summary.In 2012, I was diagnosed with stage IV ovarian cancer, along with cancer throughout my whole abdomen, heart vessels, and brain tumors. I was given the death sentence of eight months to live and options consisting of only three "treatments": surgery, chemotherapy, and radiation. Not wanting to give up on my family and my employees, I followed the doctors' treatment plan. Meanwhile, I read anything about cancer treatments I could get my hands on and changed my lifestyle. An RN friend stumbled across alternative treatments and Dr. Ralf Kleef, an oncologist and naturopath based in Austria at the time.After a few rounds of chemotherapy and little improvement, I left America and flew to Austria with my husband to get treated with regional hyperthermia, IV Vitamin C, and other natural methods. I came back cancer-free and have been an advocate of natural treatments for cancer ever since. Through obtaining my doctor of naturopathy, I discovered the world of natural, homeopathic treatments for almost every disease and ailment.
Overview
Section 1: Introduction
Lecture 1 Legal Notice and Disclaimer
Lecture 2 Meet the Instructor: Diana Wright
Section 2: Overview of Detoxification
Lecture 3 Definition
Lecture 4 Toxins
Lecture 5 Herxheimer Reactions
Lecture 6 If You Have Any of the Following Symptoms, Start Detoxing
Lecture 7 Rules for Detoxing
Section 3: How to Detox Certain Organs
Lecture 8 Overview of the Body
Lecture 9 Colon Detox
Lecture 10 Lymphatic Detox
Lecture 11 Skin Detox
Lecture 12 Kidney Detox
Lecture 13 Kidney Cleanse
Lecture 14 Liver Detox
Lecture 15 Parasite Cleanse
Lecture 16 Petrochemical Weight Loss Detox
Lecture 17 My Juice Cleanse Recipe
Section 4: The Role of Essential Oils
Lecture 18 Essential Oils with Joy Ballard
Section 5: Congratulations!
Lecture 19 Detox Booklet
Anyone interested in detoxing toxins from their body.,Anyone wanting to detox a specific organ, including those who have a specific cancer targeting an organ.,Anyone with advanced or chronic diseases who want to detox the entire body.