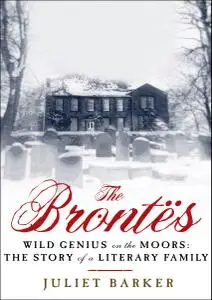 The Brontës by Juliet Barker
English | November 15th, 2021 | ISBN: 0297812904 | 1833 pages | True EPUB | 4.91 MB
The story of the tragic Brontë family is familiar to everyone: we all know about the half-mad, repressive father, the drunken, drug-addled wastrel of a brother, wildly romantic Emily, unrequited Anne, and "poor Charlotte." Or do we? These stereotypes of the popular imagination are precisely that - imaginary - created by amateur biographers such as Mrs. Gaskell who were primarily novelists and were attracted by the tale of an apparently doomed family of genius. Juliet Barker's landmark book is the first definitive history of the Brontës. It demolishes the myths, yet provides startling new information that is just as compelling - but true.
Based on first-hand research among all the Brontë manuscripts, including contemporary historical documents never before used by Brontë biographers, this book is both scholarly and compulsively readable. The Brontës is a revolutionary picture of the world's favorite literary family.
Enjoy
My Blog.
No any convert or low quality!