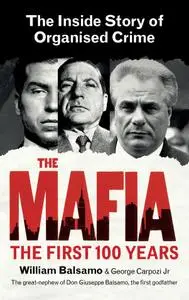 The Mafia: The First 100 Years by George Carpozi Jr., William Balsamo
English | August 8th, 2019 | ISBN: 0753554321 | 496 pages | EPUB | 12.68 MB
How did the Mob evolve from a disorganised gang of uncouth killers into the deadly 'international corporation' it is today?
Tracing its beginnings as an underground society which sprang up in Sicily, to the Mob which went on to run organised crime throughout Italy and America, William Balsamo – great-nephew of the original godfather – and George Carpozi Jr draw on two decades of research to tell the true story of the most mythical and misunderstood criminal organisation in history.
Enjoy
My Blog
. No any convert or low quality!