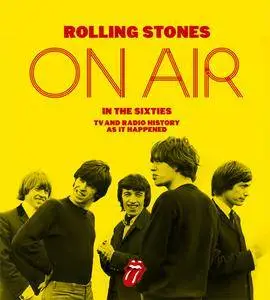 The Rolling Stones: On Air in the Sixties by Richard Havers
English | September 21st, 2017 | ASIN: B07486XFZ8, ISBN: 075355755X | 320 pages | EPUB | 174.34 MB
Be there again! The Christmas present that brings back the sixties.
From their first TV appearance on Thank Your Lucky Stars!, buttoned up in matching hounds-tooth suits at manager Andrew Loog Oldham's insistence, to the louche rockers who appeared on stage for the televised free concert in London's Hyde Park in 1969, this book looks back at their career-defining broadcasts, remembering the music, the clothes, the fans, the rivals and friends, and the world at large around them, divided by generation between broad-sheet moral panic and hysterical teen riots.
Featuring previously unseen facsimile documents from the BBC and commercial TV and radio archives and many stunning unseen images, this is history as it happened, in context, immediate and vivid, offering new insights and a fresh unexplored perspective on the story of one of the greatest great rock 'n' roll bands the world has ever seen.