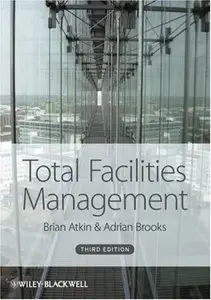 Brian Atkin, Adrian Brooks, "Total Facilities Management"
Wiley-Blackwell | 2009 | ISBN: 1405186593 | 328 pages | PDF | 1 MB
Earlier editions of Total Facilities Management have been praised for the lucid presentation style and direct applicability of its contents. The Third Edition follows in that tradition, providing an accessible text bridging the gap between the theory of facilities management and its implementation. This book raises issues which all practitioners should consider before embarking on a particular plan, showing the link between facilities management practice and an organization's business objectives and dealing with issues known to concern practitioners.
Not all books on AvaxHome appear on the homepage.
In order not to miss many of them follow
ebooks section
(see top of each page on AH)
and visit
my blog
too :)
NO MIRRORS according to the rules