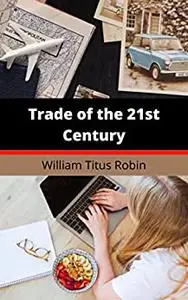 Trade of the 21st Century: From Start up to developed Strategy by William Titus Robin
English | 2021 | ISBN: N/A | ASIN: B09HZ193FD | 195 pages | EPUB | 0.51 Mb
The economy is devastated and your job is in danger, of course, if you still have one. And you know what? I've been trumpeting it for years.
However, it took a global economic crisis for people to start listening. However, this book is not about why it all went to hell, or how it happened. This book is about why this terrible news is actually good, but only if you know how to take advantage of the situation.
It was two people who taught me about business. The first was my father, a man with a strong academic background, who held high positions as a government employee. The other was my father's best friend, who dropped out of school before finishing high school and then became a millionaire in his own right. My real father had financial problems his entire life and when he died he had practically nothing to prove that his had been a life of hard work. On the other hand, my father's best friend became one of the richest men in Hawaii.
Feel Free to contact me for book requests, informations or feedbacks.
Without You And Your Support We Can't Continue
Thanks For Buying Premium From My Links For Support