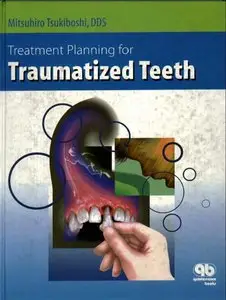 Treatment Planning for Traumatized Teeth by Mitsuhir Tsukiboshi
Publisher: Quintessence Publishing | 1 edition (February 15, 2000) | ISBN: 0867153741 | Pages: 124 | PDF | 12.69 MB
Translation of the original Japanese publication, Gaishoshi no shindan to chiryo, c1998. Emphasizes the importance of the three factors determining the prognosis of a traumatic injury: accurate diagnosis, initial treatment, and follow-up. For students and professionals. High-quality color drawing and photos.