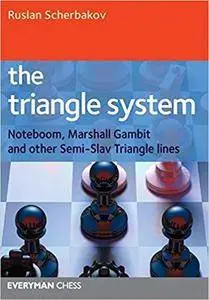 Triangle System: Noteboom, Marshall Gambit And Other Semi-Slav Triangle Lines (Everyman Chess) by Ruslan Scherbakov
English | April 17, 2012 | ISBN: 1857446445 | 448 pages | MOBI | 22 MB
Presents an opening system for Black based on the Semi-Slav Triangle - an ambitious way to fight the ever-popular Queen's Gambit. This title includes ideas and critical analysis. It explains typical plans and tactics for both sides.