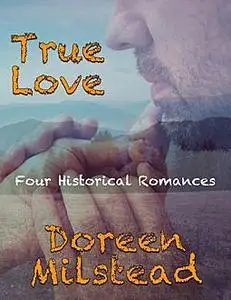 «True Love: Four Historical Romances» by Doreen Milstead
English | EPUB | 0.2 MB
Mail Order Bride: A Lonely Life With Her Damaged Cowboy — A woman from England decides to get out of London and seek a husband in California and after corresponding with a cowboy, makes her way there.
Hannah Gets All Dusty: A Mail Order Bride Romance — A woman takes a chance on life and heads out to the west to become, first, a companion to a widower and to help him with his children.
Mail Order Bride: A Widow & Her Rival — Springtime flowers, fresh with their attractive aroma had lit up the countryside all around Johnson City, Tennessee. A bright and quiet spirited young lady had allowed herself to fall in love with young Donald Berkins, in spite of the fact that he had dedicated his life to the war.
Abandoned by the Wagon Train: A Story of Survival & Faith — A woman needs to find a new job