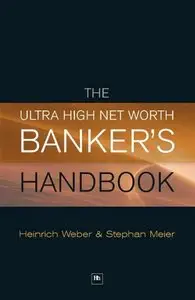 Heinrich Weber, Stephan Meier, "The Ultra High Net Worth Banker's Handbook"
Harriman House | 2009 | ISBN: 1905641753 | 269 pages | PDF | 1 MB
Summary: excellent!
Rating: 5
The Ultra High Net Worth Banker's handbook sheds light on a niche in banking, namely the work with the wealthiest clients (the UHNWIs). The needs of those clients are obviously very demanding and include wealth structuring, wealth management and corporate finance.
By using examples and case studies, the book systematically explains the different components of UHNW banking in a very clear way. I particularly liked the practical approach, based on the authors' vast experience in the field. Furthermore, not only the technical skills needed by the professional working with this client segment are described in detail, but also the very important soft skills are made understandable to the reader in a very structured way.
For the reasons mentioned above, I give the book a 5 star rating and highly recommend it for anyone working in the private banking sphere or any other financial area where client relations are vital to the business.
Not all books on AvaxHome appear on the homepage.
In order not to miss many of them follow
ebooks section
(see top of each page on AH)
and visit
my blog
too :)
NO MIRRORS according to the rules