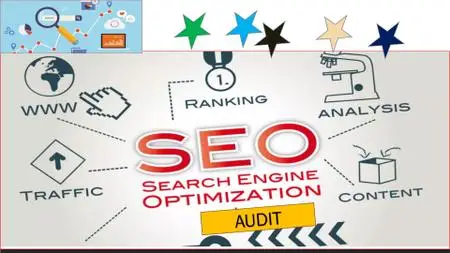 Understanding SEO concepts and performing SEO Audit using free tools
Duration: 2h 55m | .MP4 1280x720, 30 fps(r) | AAC, 48000 Hz, 2ch | 1.14 GB
Genre: eLearning | Language: English
Any business, however small or large need to have a webpresence. By webpresence it includes website. Having website alone would not provide desired results. To drive more organic traffic to website, the website has to be ranked high by search engine. This is where Search Engine Optimization, known as SEO plays a critical role.
Further, these days and more particularly with travel restrictions, business extensively uses Digital marketing. Understanding SEO and thereby improving business website search result will drive more organic traffic to website. Naturally SEO, make digital marketing easy and effective.
While, one can address SEO technique while building website, but generally webdeveloper may not be knowledgeable with SEO technique, so one need to dependent on SEO consultants, who also understand the technical aspects of webdevelopment, which is generally rare to find as well.
At the same time, if a website is already hosted or if its just hosted, theb better to perform and SEO Audit to validate whether is satisfy the SEO requirement and rules, but this audit one can them improve the website for better earch engine results. SEO Audit are also popularly known as health check of a website
This is unique course which covers SEO essentials and performing SEO Audit using some of the free tool. The topics covered in this course are:
•What is SEO?.
•How Search Engine works?
•Digital Marketing(brief overview) and SEO
•SEO and SEM.
•Type of SEO.
•Type of SEO technique – user prespective.
•Technical SEO.
•On-Page SEO
•Off-Page SEO
•Links in SEO.
•SEO Audit.
Happy Learning!!
More Info