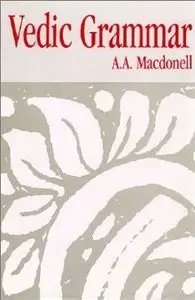 A. A. Macdonell, A.A. Macdonell, "Vedic Grammar"
Munshirm Manoharlal Pub Pvt Ltd | 2000 | ISBN: 8121509467 | 448 pages | PDF | 21,5 MB
This is a black and white reproduction of the original edition including imperfections. These books have been a source of inspiration, joy and enlightenment to millions through the ages. Now they can be yours.
Not all books on AvaxHome appear on the homepage.
In order not to miss many of them follow
ebooks section
(see top of each page on AH)
and visit
my blog
too :)
NO MIRRORS according to the rules