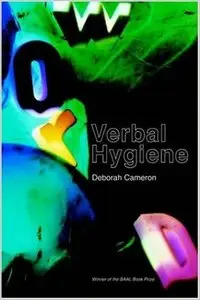 Verbal Hygiene (Politics of Language) by Deborah Cameron
Publisher: Routledge; 1 edition (July 5, 1995) | ISBN: 0415103541 | Pages: 280 | PDF | 1 MB
Verbal Hygiene discusses the use and abuse of language and questions what makes it good and bad, right and wrong. Verbal Hygiene examines a series of case studies with specific examples of practiced verbal hygiene which include the regulation of style by editors; the teaching of English grammar in schools; the movements for and against so-called politically correct language; and the recent explosion of advice to women on how they can speak more effectively. In each case, Cameron argues that verbal hygiene serves important purposes for those engaged in it–it offers a way of making sense of linguistic phenomena and is also a symbolic attempt to impose order on the social world.