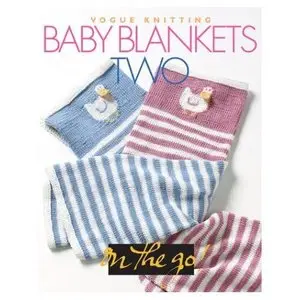 Vogue Knitting Baby Blankets Two (Vogue Knitting on the Go)
Publisher: Sixth & Spring Books | 2004 | English | ISBN-10: 1931543437 | 95 pages | JPG | 29 MB
Rompers and booties and cute animal designs: there's nothing more adorable than babies' outfits, and these small and precious garments make easy-to-carry and quick-to-knit projects. That's why Vogue's first Knitting on the Go: Baby Knits collection was so popular—and why this follow-up will absolutely entice knitters and warm their hearts as the needles click along. What could be sweeter than a tiny "faux fur" coat? Amazingly, it's simple to make, with only a few stitches and rows; the thick yarn does most of the work. Baby will look completely endearing in an Origami Jacket, Giraffe Cardigan and Hat, Aran Pullover, or Bonnet and Booties. Other practical and good-looking accessories include the Felted Baby Bag to carry it all and Gingham Blanket.