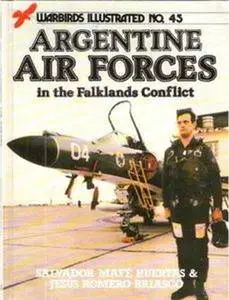 Salvador Mafe Huertas - Argentine Air Force in the Falklands Conflict
Arms & Armour Press | 1987 | ISBN: 0853688192 | English | 72 pages | PDF (Photoscan) | 21.88 MB
Warbirds Illustrated 45
Written by well-known aviation authors, the Warbirds Illustrated series comprised over fifty all-picture paperback books. Each volume offers a selection of photographs on a particular topic or theme, including technical details, operational and 'in action' views, equipment and personnel etc. Initially these titles were almost entirely illustrated with b+w photographs, but as the series progressed an increasing number of colour photos where included. A number of all-colour specials were also produced. All the photographs have extensive captions.