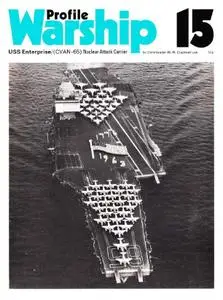 Commander W.H. Cracknell, USN - USS Enterprise / (CVAN-65) Nuclear Attack Carrier
Profile Publications Ltd | 1972 | ISBN: N/A | 26 pages | PDF | 5.24 MB
Warship Profile 15
One of a series of booklets covering individual warships from around the world with an authoritative text and many black and white illustrations. Color profile center spread.