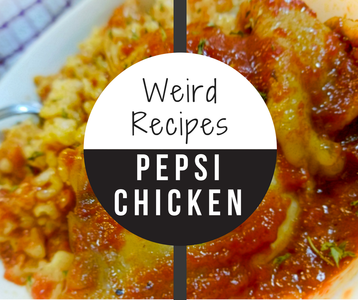 Weird Recipes: Pepsi Chicken
HDRips | MP4/AVC, ~2794 kb/s | 1280x720 | Duration: 00:11:03 | English: AAC, 129 kb/s (2 ch) | 210 MB
Genre: Cooking
I first tried this dish when I was just a young girl in 5th or 6th grade. I found it in my mother's recipe box and it sounded so gross that, being a child, I just had to try it! Little did I know how big of a hit it was going to be! I had no clue then how these ingredients could possibly work together.
Since then, I have made this chicken recipe many, many times. I often veer off from the original recipe found in this course and add my own little special touches, which I am including for you as well. It has become a family favorite and is one of the most requested dishes I make.
The beauty of the dish is in the ease of the recipe - it is so simple! It is also a wonderful conversation starter because it never fails to at first inspire disgust (it DOES sound quite gross, after all!) and then amazement at how delicious it is.
I urge you to give in to your curiosity and try this one out - you will be surprised!
Welcome to the best eLearning video (English, German, French, Spanish language) and many more:
LINK
Do not forget to check my blog! Updated regularly! Add in bookmarks my blog :)
PM me if Links not working!
No mirrors pls!