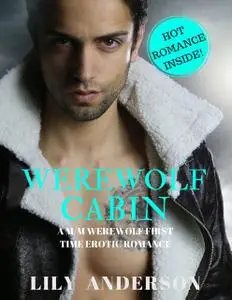 «Werewolf Cabin: A Male On Male Paranormal Werewolf Romance» by Lily Anderson
English | EPUB | 0.0 MB
Werewolf Cabin
John Renlow needs something!
Something so primal and darkly exciting it'll help him forget his mundane existence and rediscover a side of himself sexually he never even knew existed.
On a spur of the moment decision John chooses to leave his wife, career and self-loathing behind and hire a young athletic guide to help him traverse deep into the forest to rediscover his masculinity and his confidence as a man!
But as the full moon begins to rise over John's little adventure he soon realises that something lurking in the shadows is also desperate to test his masculinity and force his darkest most shameful secrets into the light…
Will John submit to the powerful supernatural creature at his back and surrender his masculinity for the chance to receive what he really needs? or will he escape the clutches of the monster and risk never discovering his true self?
Find out in WEREWOLF CABIN