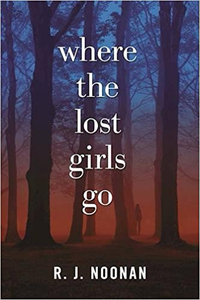 Where the Lost Girls Go - R. J. Noonan
English | 2017 | 304 Pages | ISBN: 1629538051 | EPUB | 593.79 KB
Rookie cop Laura Mori catches her first investigation when the fiery crash of a sports car lights up the night sky. The fire burns the body beyond recognition, but the police are able to identify the car as that of Kent Jameson, celebrity author and benefactor of Sunrise Lake. And Jameson fears that the unidentified body is his seventeen-year-old daughter Lucy, who stormed out of the house that night after an argument.
When lab reports reveal that the body was not Lucy, but a teen runaway named Kyra whose disappearance has been linked with other missing persons–more than half a dozen "lost girls" who disappeared while living on the streets of Portland–the investigation takes a drastic turn. How did Kyra come to land at the Jameson estate in rural Oregon, and what was she doing driving their car? And who cut the brake lines on the vehicle?
Just when Laura is making progress in the case, she comes across a suspicious lane in the forest that uncovers new evidence that will once again alter the course of the investigation and rock Sunrise Lake to its core. R. J. Noonan's electrifying mystery will resonate with fans of Lisa Gardner and Lisa Jackson.
Download Links