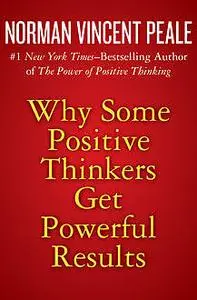 «Why Some Positive Thinkers Get Powerful Results» by Norman Vincent Peale
English | EPUB | 0.5 MB
The world-famous creator of the life-enhancing Positive Thinking self-help program offers powerful tools for achieving success and happiness in every area of daily lifeThere is a definite relationship between positive thinking and positive or good results.Norman Vincent Peale, one of the 20th century's most influential self-help experts and spiritual leaders, introduced his practical and effective techniques for happiness and success in his groundbreaking book, The Power of Positive Thinking. In Why Some Positive Thinkers Get Powerful Results, Dr. Peale goes deeper, providing the specific tools you need to turn self-doubt into unshakable confidence and optimistic dreams into tangible reality.Included in this essential guidebook to a better life are 10 powerful techniques for setting and realizing your goals, a 3-point plan for eliminating depression, 6 positive thoughts that will quash destructive habits and impulses, a 3-point guide to a healthy body, mind, and spirit, and much, much more. Dr. Peale will make you a believer, in your life and in yourself, with essential wisdom and practical applications designed to help you become a truly positive and fulfilled human being.