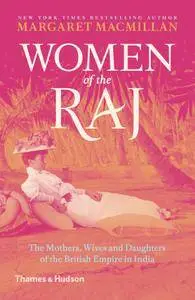 Women of the Raj: The Mothers, Wives and Daughters of the British Empire in India, 2nd Revised Edition by Margaret Macmillan
English | May 31st, 2018 | ISBN: 0500293740 | 320 Pages | EPUB | 1.76 MB
The apparent glamour of the Indian Raj continues to fascinate long after the British quit the subcontinent. But along with the beauty of the Indian landscape and the privilege of servants and holidays in hill stations, British women in that vanished world faced challenges and fears that came from being an alien ruling minority.
These women were at the heart of the imperial enterprise. It was their role to support the mens work, raise the children and attempt to replicate British society thousands of miles from home. They struggled in the face of heat, illness, loneliness and boredom as well as different customs, languages and religions. The distinguished historian and bestselling author Margaret MacMillan, drawing on letters and memoirs, novels and interviews, brings vividly to life their experiences humdrum, extraordinary, light-hearted, tragic at the height of the Raj, from the 1850s to Indian independence in 1947.