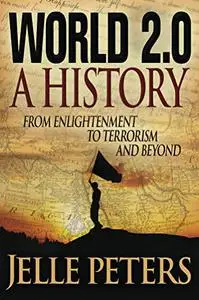 World 2.0: A History from Enlightenment to Terrorism and Beyond by Jelle Peters
English | March 16, 2016 | ISBN: 9081082183 | 458 pages | EPUB | 1.52 Mb
Decisive Events in Modern History Since 1776
World 2.0: A History from Enlightenment to Terrorism and Beyond offers a compelling, refreshing new look at some of the most influential, spectacular, moving, misguided and horrible events of the past 250 years.Some of the events you'll read about:
American Revolution
American Civil War
Women's movement
Chinese Civil War and Revolution
World War II
Building the bomb
Holocaust
Cold War
Civil Rights Movement
Chinese Cultural Revolution
9/11
World 2.0: A History stands out for combining fast-paced storytelling and vivid accounts of the situation on the ground with in-depth analysis and explanation of the reasons behind events, while also revealing intimate, surprising, even shocking connections between the past and our present.
We may be tempted to view our world as that shining city upon a hill, but we are tied to the past by a thousand strings. And with growing tensions caused by rising income inequality, persistent discrimination and ruthless religious extremism, can you really afford not to learn from it?
Get your copy now.
Feel Free to contact me for book requests, informations or feedbacks.
Without You And Your Support We Can't Continue
Thanks For Buying Premium From My Links For Support