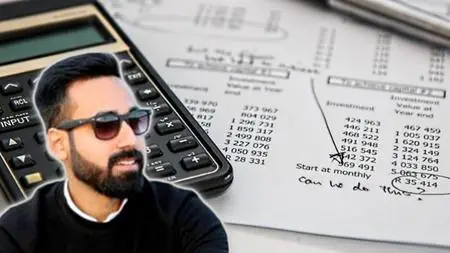 Accountant in the Business Environment
Duration: 1h 21m | .MP4 1280x720, 30 fps(r) | AAC, 44100 Hz, 2ch | 532 MB
Genre: eLearning | Language: English
Learn all the essentials about the Accountants in the Business Environment
What you'll learn:
How business organisations are structured, managed and governed recognising the internal and external influences requiring you to demonstrate communication skills
Key principles of the leadership and management of employees requiring you to consider planning skills and problem solving
An ability to process, control and communicate accounting information using a computerised accounting system and to identify and explain the development of accounting and financial control systems including the use of numerical interpretation.
Requirements:
You don't need to have any accounting or finance experience as we will cover all of the concepts from scratch
Anyone willing to feel the basic taste of Accountancy
You'll need a notebook and a pen!
Description:
The purpose of this course is to develop your knowledge and understanding of how accounting relates to other parts of a business and the business environment. The course will seek to develop an awareness of how the wider environment will influence the role of the accountant as part of the management function. The course emphasis on developing study and learning skills and exploring strategies for effective learning. This course aims to develop the core value of social public and ethical responsibility by consideration of the ethics of the accounting profession.
Why should take this course?
You are a business owner. You want your business to succeed and you know that you need a better understanding of how the numbers are put together.
You are a manager. You deal with auditing staff, bookkeepers, owners, and subordinates. You hear auditing terms daily but you want to know more about what auditing means.
You are a business student. You dread taking your first auditing course. Or maybe you are in an introductory class right now. It all sounds so complicated. You want to find a simple explanation of what you are trying to learn.
You are an accounting student. You feel that you really did not get a firm grasp of the basics. You would like to start from scratch in an easy to learn format.
So what are you waiting for?
Who this course is for:
Anyone interested in how accounting works (no prior accounting experience is needed)
More Info