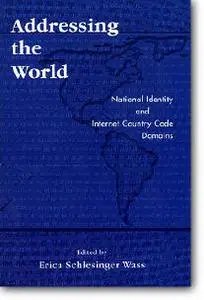 Erica Schlesinger Wass, «Addressing the World : National Identity and Internet Country Code Domains»
Rowman & Littlefield Publishers | ISBN 074252809X | 2003 Year | PDF | 9,96 Mb | 186 Pages
Few people think of an Internet domain name like .us or .in as anything other than an address–when, in fact, it often serves as a roadmap to national identities and priorities. Addressing the World looks behind eleven of the 240 global domain names, from the United States and Australia to Moldova and East Timor. Stories and first-person accounts by activists, journalists, Internet administrators, lawyers, and academics examine the sociological, historical, political, and technological development of Internet country code top-level domains (ccTLDs).