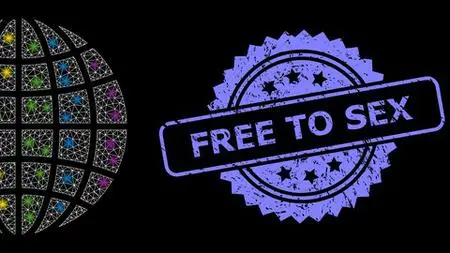 Basic Sex for Recreation Plus Sexual Wellness Coaching
Video: .mp4 (1280x720, 30 fps(r)) | Audio: aac, 44100 Hz, 2ch | Size: 1.13 GB
Genre: eLearning Video | Duration: 27 lectures (1 hour, 37 mins) | Language: English

Basics of Sex for Recreation with FREE Add-On Professional Sexual Health Certification
What you'll learn
Basics of Having Sex for Recreation
The Concept of Consent
The Meaning of Sex Positive
Students Who Complete the Course Are Provided with FREE Access to Sex Coaching Certification from Indiana University
Requirements
Must be 18 years of age or older
This is a very basic course designed for those who were unable to learn about sex as a recreational act.
Description
This course explores, on an adult level, what we should all know before engaging in sexual activity for reasons other than to breed. It moves beyond the reproductive systems and teaches the anatomy of pleasure, explores consent, communication, intimacy and much, much more.
Sex should be pleasurable for all participants. With very limited resources available, humans are continuing to engage in sexual activity but the quality of the activity is poor. Dare I say, sex should be healthy and pleasurable.
The basic idea of sex has been taught in terms of procreation. The idea of sex=male climax=baby is antiquated but the educational material has not evolved. How we approach sex in all the many ways, our bodies, our minds, and our spirits enjoy the connection is not the way our recent ancestors did. Time is not static and the fulfillment of sex should changeable.
Upon completion of this very basic and targeted program, students are provided access to earn a certificate, for free, in Sex Coaching. The add on course has a value of between $3000 to $7000 and provides a successful student the means to competently provide sex positive coaching to clients all over the world. Certification from the add-on program is received and accredited from Indiana University.
This course is not for everyone. But if you did not learn about sex at home or at school; it might be for you.
Who this course is for:
This course is for adults who realize that what they learned about reproduction has not helped them understand themselves as sexual beings.