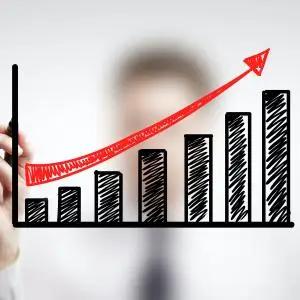 Coursera - Advanced Business Analytics Specialization by University of Colorado Boulder
Video: .mp4 (1280x720) | Audio: AAC, 44100 kHz, 2ch | Size: 3.07 Gb | Materials: PDF
Genre: eLearning Video | Duration: 13h 15m | Language: English
Gain Real-World Business Analytics Skills. Leverage data to solve complex business problems.
Introduction to Data Analytics for Business
This course will expose you to the data analytics practices executed in the business world. We will explore such key areas as the analytical process, how data is created, stored, accessed, and how the organization works with data and creates the environment in which analytics can flourish.
What you learn in this course will give you a strong foundation in all the areas that support analytics and will help you to better position yourself for success within your organization. You'll develop skills and a perspective that will make you more productive faster and allow you to become a valuable asset to your organization. This course also provides a basis for going deeper into advanced investigative and computational methods, which you have an opportunity to explore in future courses of the Data Analytics for Business specialization.
Predictive Modeling and Analytics
Welcome to the second course in the Data Analytics for Business specialization!
This course will introduce you to some of the most widely used predictive modeling techniques and their core principles. By taking this course, you will form a solid foundation of predictive analytics, which refers to tools and techniques for building statistical or machine learning models to make predictions based on data. You will learn how to carry out exploratory data analysis to gain insights and prepare data for predictive modeling, an essential skill valued in the business. You'll also learn how to summarize and visualize datasets using plots so that you can present your results in a compelling and meaningful way. We will use a practical predictive modeling software, XLMiner, which is a popular Excel plug-in. This course is designed for anyone who is interested in using data to gain insights and make better business decisions. The techniques discussed are applied in all functional areas within business organizations including accounting, finance, human resource management, marketing, operations, and strategic planning. The expected prerequisites for this course include a prior working knowledge of Excel, introductory level algebra, and basic statistics.
Business Analytics for Decision Making
In this course you will learn how to create models for decision making. We will start with cluster analysis, a technique for data reduction that is very useful in market segmentation. You will then learn the basics of Monte Carlo simulation that will help you model the uncertainty that is prevalent in many business decisions. A key element of decision making is to identify the best course of action. Since businesses problems often have too many alternative solutions, you will learn how optimization can help you identify the best option. What is really exciting about this course is that you won't need to know a computer language or advanced statistics to learn about these predictive and prescriptive analytic models. The Analytic Solver Platform and basic knowledge of Excel is all you'll need. Learners participating in assignments will be able to get free access to the Analytic Solver Platform.
Communicating Business Analytics Results
The analytical process does not end with models than can predict with accuracy or prescribe the best solution to business problems. Developing these models and gaining insights from data do not necessarily lead to successful implementations. This depends on the ability to communicate results to those who make decisions. Presenting findings to decision makers who are not familiar with the language of analytics presents a challenge. In this course you will learn how to communicate analytics results to stakeholders who do not understand the details of analytics but want evidence of analysis and data. You will be able to choose the right vehicles to present quantitative information, including those based on principles of data visualization. You will also learn how to develop and deliver data-analytics stories that provide context, insight, and interpretation.
Advanced Business Analytics Capstone
The analytics process is a collection of interrelated activities that lead to better decisions and to a higher business performance. The capstone of this specialization is designed with the goal of allowing you to experience this process. The capstone project will take you from data to analysis and models, and ultimately to presentation of insights.
In this capstone project, you will analyze the data on financial loans to help with the investment decisions of an investment company. You will go through all typical steps of a data analytics project, including data understanding and cleanup, data analysis, and presentation of analytical results. For the first week, the goal is to understand the data and prepare the data for analysis. As we discussed in this specialization, data preprocessing and cleanup is often the first step in data analytics projects. Needless to say, this step is crucial for the success of this project. In the second week, you will perform some predictive analytics tasks, including classifying loans and predicting losses from defaulted loans. You will try a variety of tools and techniques this week, as the predictive accuracy of different tools can vary quite a bit. It is rarely the case that the default model produced by ASP is the best model possible. Therefore, it is important for you to tune the different models in order to improve the performance. Beginning in the third week, we turn our attention to prescriptive analytics, where you will provide some concrete suggestions on how to allocate investment funds using analytics tools, including clustering and simulation based optimization. You will see that allocating funds wisely is crucial for the financial return of the investment portfolio. In the last week, you are expected to present your analytics results to your clients. Since you will obtain many results in your project, it is important for you to judiciously choose what to include in your presentation. You are also expected to follow the principles we covered in the courses in preparing your presentation.