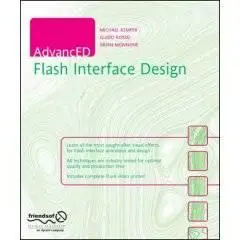 Guido Rosso, Michael Kemper, Brian Monnone, AdvancED Flash Interface Design
friends of ED | ISBN 1590595556 | PDF | 2006 year | 360 pages | 9,44 MB
The authors discuss general background theory, such as site planning, color theory, and Information architecture. They reveal techniques using gradents, layers, lighting and shadowing, 3D objects, animation, and photo editing. Techniques are illustrated and the book concludes with a discussion of usability and final tweaks. There is also a tutorial on testing your work, and exporting and finally publishing it.