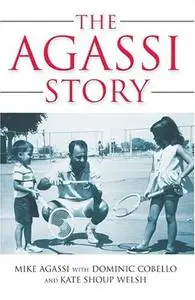 Kate Shoup Welsh and Mike Agassi, «The Agassi Story»
Ecw Press | ISBN 1550226568 | September 2004 | 260 Pages
A father's unique perspective sheds light on the personal and professional life of tennis great Andre Agassi in this account of the Agassi family, from Agassi's father's participation in the Olympics to Agassi's reclamation of his number-one ranking at the age of 33. Previously untold stories illuminate the maturation of the once easily rattled, flamboyant rebel to the calm, composed, humble tennis champion. Agassi's high-profile marriages to Brooke Shields and current wife Steffi Graf are discussed in this rags-to-riches account of an athletic, talented American family.
Download:
http://rapidshare.de/files/17627409/Agassi.pdf.html