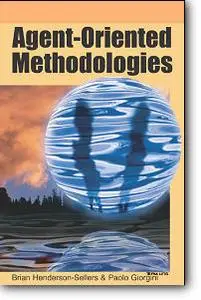 Brian Henderson-Sellers (Editor), Paolo Giorgini (Editor), "Agent-oriented Methodologies"
Idea Group Publishing | ISBN 1591405866 | 2005 Year | PDF | 7,69 Mb | 413 Pages
Agent-Oriented Methodologies presents, analyzes and compares the most significant methodological approaches currently available for the creation of agent-oriented software systems.
The chapters of this book each address the details of one specific agent-oriented methodology, written by the original methodology creators. They highlight the methodology details and also the strengths and motivation. Each chapter also notes any purposeful omissions and weaknesses and each ends with a small case study to exemplify the application of the methodological approach.

Agent-Oriented Methodologies offers the use of a method engineering approach based on the OPEN Process Framework (OPF) to bring together these potentially disparate methodological approaches to sustain the methodology developers and researchers use in creating a more holistic approach that will be suitable for adoption by industry software developers.
Бонус | Bonus
My other uploaded eBooks (1000+) - links and descriptions
Другие книги, закаченные мной (более 1000) - ссылки и библиографические данные
version 4 (14.03.2006)
Mytempdir or | или Rapidshare
About the dead links send me the message | Об убитых ссылках отправляйте мне сообщение