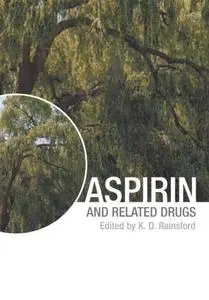 K. D. Rainsford, «Aspirin and Related Drugs»
CRC-Press | ISBN 0748408851 | March 2004 | PDF | 800 Pages | 4,4 Mb
This much anticipated volume reviews over a century of aspirin research and use. Providing a comprehensive source of information on the history, chemistry, absorption in the body, therapeutic effects, toxicology, elimination, and future uses of aspirin, it is the most definitive reference currently available. Aspirin and Related Drugs includes the commercial use of aspirin and outlines the chemical properties and synthesis of aspirin and its derivatives developed over the last 100 years. Physicians, pharmacists, pharmacologists, toxicologists, and chemists will find this definitive reference an invaluable insight into this popular and fascinating drug.
Download Aspirin and Related Drugs