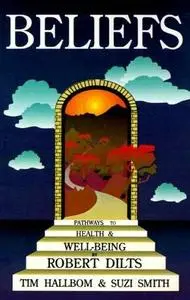 Robert Dilts, Tim Hallbom, Suzi Smith, «Beliefs: Pathways to Health and Well-being»
Metamorphous Press | ISBN 1555520294 | April 1999 | PDF | 241 Pages | 1,05 Mb
This is a practical guide, using Neuro-Linguistic Programming for healing and for enhancing wellness. The techniques discussed provide a deeper appreciation of the role of symptoms as invitations to understand ourselves and to heal.
Lorenzo Gatti, Anticipa Communication, says:
How do our beliefs help us to change?
How can we implement powerful beliefs? How can we improve our life?
These are only the key questions that Mr Dilts suggest to focus on.
We find many examples from real interventions.
I suggest to acquire this book not only for who use nlp techniques as professionals.
Very useful, but very powerful…
Download Here
Password:
spiderman