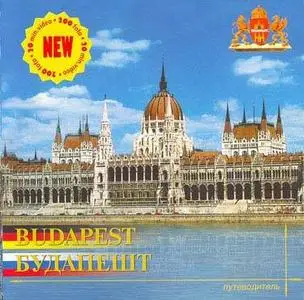 Будапешт. Путеводитель. Budapest. Travel Guide
CD Multimedia | 2003 | mdf | 545 Mb | Two languages - german and russian
Через равнины Европы вольно несет свои воды голубой Дунай. Множество прекрасных городов раскинулось на его берегах, но лишь один из них во всем мире известен как жемчужина Дуная. Это – Будапешт, столица Венгрии, место куда ежедневно приезжают тысячи туристов.
На диске - небольшой фильм о столице Венгрии (20-минутный), около 200 фотографий, а также энциклопедия, содержащая массу полезной информации о городе.
This capital city - made up of two parts, Buda and Pest - sits on one of the most beautiful areas of the Danube River and it shows. Often dubbed the "Paris of Eastern Europe", it is a combination of Old World grandeur and a thriving cultural scene. Budapest has a vibrancy and vitality that never slows and the numerous sights can occupy travelers for weeks. Trere is multimedia CD with 20-minutes film about city, more 200 photos and usedul information about Budapest.
Other multimedia travel guides on the web
Львов. Виртуальная экскурсия. Lviv. Virtual excursion
St. Petersburg. History of CHURCH OF THE SAVIOUR ON THE BLOOD. (multimedia CD) Санкт-Петербург. Спас-на-Крови. Мультимедийный диск
St.Petersburg. History of St. Isaac's Cathedral. Multimedia CD. Санкт-Петербург. Исаакиевский собор. Мультимедийный диск