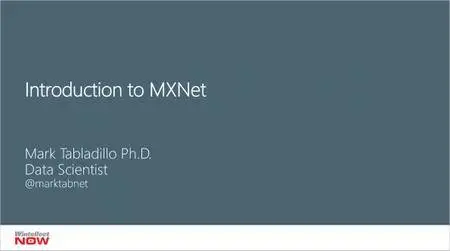 Building Neural Networks with MXNet
.MP4, AVC, 780 kbps, 1920x1080 | English, AAC, 235 kbps, 2 Ch | 1 hr 12 mins | 525 MB
Instructor: Mark Tabladillo
Apache MXNet is an open-source deep-learning framework used to train and deploy deep neural networks. It supports a variety of programming languages and scales to multiple machines and GPUs. See MXNet in action and learn the basics of using to build sophisticated deep neural networks.