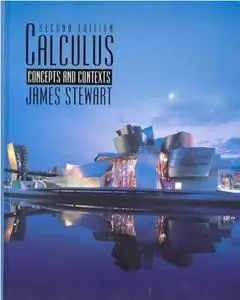 James Stewart, «Calculus: Concepts and Contexts»
ISBN: 0534437362 | Publisher: Brooks Cole | 2000-12-13 | Pages: 1184 | PDF | 15 Mb
Needs acrobat 7.0 or higher to read!
James Stewart's well-received CALCULUS: CONCEPTS AND CONTEXTS, Second Edition follows in the path of the other best-selling books by this remarkable author. The First Edition of this book was highly successful because it reconciled two schools of thought: it skillfully merged the best of traditional calculus with the best of the reform movement. This new edition continues to offer the balanced approach along with Stewart's hallmark features.