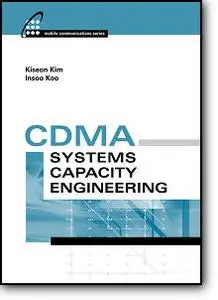 Kiseon Kim, I.S. Koo, «CDMA Systems Capacity Engineering»
Artech House Publishers | ISBN 1580538126 | 2004 Year | PDF | 2,98 Mb | 218 Pages
Discusses capacity planning and engineering issues crucial to optimizing wireless communication systems performance. Includes case studies, a full range of analytic methods for CDMA queues, and detailed operations scenarios.