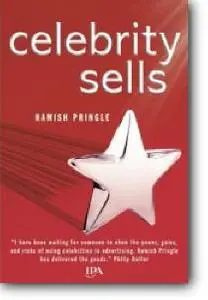 Hamish Pringle, «Celebrity Sells»
John Wiley & Sons | ISBN 0470868503 | 2004 Year | CHM | 16,93 Mb | 340 Pages
Have you ever asked for an autograph? Been a music fan? Liked watching well-known personalities on TV? Had a favorite movie star? Enjoyed reading about the rich and famous? If your answer is 'yes' to any or all of the above, then it's pretty likely you've bought a product endorsed by a celebrity.

This fascinating book reveals how 'celebrity sells' and is a great read for anyone interested in advertising media, communication and brands. There are lots of 'how to' advice, examples good and bad, new insights, ballpark costs and hard evidence of success, plus interviews with top creative talents such as David Abbott, John Hegarty, Peter Souter and John Webster.
Password
:
www.AvaxHome.ru
Download from Rapidshare
Бонус | Bonus
My other uploaded eBooks (1900+) - links and descriptions
Другие книги, закаченные мной (более 1900) - ссылки и библиографические данные
New!
version 6 (May 03 2006) [1,1 Mb] | Format: txt
Download eBooks list from Mytempdir
Download eBooks list from Rapidshare
If you need a book from the list but the link doesn't work
anymore, send me a message. Also write me about dead links in my other posts, please.
Если Вам необходима книга из списка, а ссылка на нее не работает, то отправьте мне сообщение. Также пожалуйста отправляйте мне сообщения о нерабочих ссылках в моих постах.